CSA Program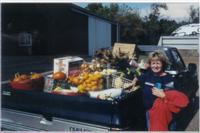 As of 2010 we started offering a CSA program. A CSA or community supported agriculture, is a program that allows customers to buy subscriptions. With these subscriptions a buyer will get a weekly basket of vegetables. Full and half shares can be purchased. This allows a one time fee without worrying about vegetables for the rest of the year. The vegetables that are in season will be included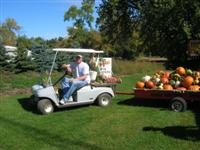 and can be fine tuned according to your preferences. The subscriptions will last from early July through mid October. The subscriptions can be picked up at any of our locations. Contact us for more information on this exciting program.
Our 2010 Community Supported Agriculture (CSA) program, where customers can subscribe to receive a basket of in season vegetables. A full rate subscription will feed an average family of four for one week, and will cost $425. A half rate will feed two people for one week and will cost $275. A schedule of 2010's produce and the beginning dates they were ready is as follows:
7-1 lettuce, spinach, cabbage, strawberries, potato, peas, onions, and garlic
7-5 beets, broccoli, swiss chard, kohlrabi
7-12 beans and zucchini
7-19 peppers, cucumbers, and carrots
7-26 sweet corn
8-2 tomatoes and eggplant
8-23 Brussel sprouts
9-13 pumpkins, squash, seedless watermelon
If you have any special requests, or more of one thing and less of another, we can make arrangements. Each season may differ somewhat in the dates when a particular crop is ready for market. Planting is staggered for many of the crops, so much of the produce is available for several weeks. If you have any other questions, don't be afraid to give me a call.
Cody Carper
483-3331
480-0418